Currently viewing the category: "Personal"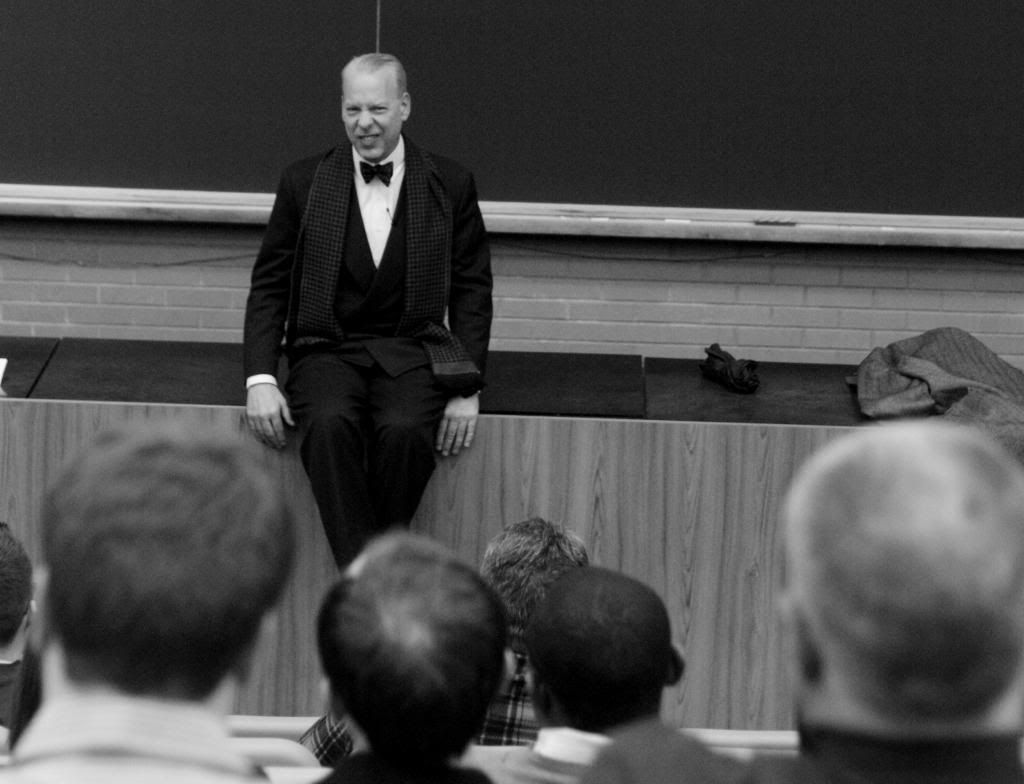 Robert W. and I, somewhere in the woods of New Mexico, Against Me!, spring, 2006.

Honorable mention: Robert and I, same trip, the hills of SF, listening to the New Pornographers and Joe Jackson albums, which he had just purchased from Amoeba records.

And again, Robert and I on the very first day of the road trip, listening to "Teenage Riot" by Sonic Youth — a beautiful spring day and the prospect of three weeks before I had to see my home again.

The clouds and I up in an airplane, Joe Strummer and the Mescaleros (the "Global a-Go-Go" album), a general feeling that I wasn't scared to die because there were clouds, Joe Strummer, and I. Date unrecalled.

Tara, Steve, Jason, and I, Parker and Woolbright's "The Man Who Wrote Home Sweet Home Never was  Married Man", somewhere in Tennessee or North Carolina, December, 2010.

The Carter Family and Old Crow Medicine Show on the headphones, a Greyhound bus in the middle of Montana, August, 2008.

A Grateful Dead song that involved the name "Barbara", Steve, Jason, Mia, Dina, and I, a speedy descent down the Great Smokies, January, 2013. 
Two Cheers for Anarchism by James C. Scott: a great point about the true meaning of anarchism buried under economic wrongness and political timidity. Still somehow net quality, and see my Reason review for more details there. Maybe I was just excited to have a lefty-dude I can still recommend.
The Art of Being Free by Wendy McElroy: the woman who bridges the gap — hell, bothers mentioning the gap — between the Henry David Thoreau who sat in jail on principle and the one who said "the state was nowhere to be found" while picking berries; who also manages to be optimistic about the future while dubbing the U.S. a police state, break out the lesser-known libertarian heroes like R. C. Hoiles, and basically be a way better libertarian than most of us.
Female Chauvinist Pigs by Ariel Levy: holy 2004 panics, Batman! A slight book borrowed from friend's bookshelf and read one insomniac night. Some fine points, truths, observations  buried under a screamingly anecdotal, panicky, judgmental  lefty-worried mess of writing. Levy is particularly judgmental towards sex workers, falling into the "nobody chooses that" trope. Indeed, anything where sex and money are remotely connected seems to worry her greatly. Meanwhile, the points that ring the most true for me were, say, comparisons between Jay Leno (who is let's face it, very odd looking) and the gams-showing, cleavage-baring Katie Couric monster who filled in on for Leno on The Tonight Show. IE  am not as worried about people selling sex, period, as I am frustrated by the same jobs requiring different things from a man and a woman, namely the latter always needs to sexy while doing [it]. Bonus: felt slightly more guilty than usual for wanting to go on Red Eye so much after reading.
[Halfway through] Wrestling With Moses: How Jane Jacobs Took on New York's Master Builder and Transformed the American City by Anthony Flint: Urban outrage never used to interest me, dad's railing notwithstanding, until I realized just how God damned nasty people like Robert Moses were towards the poor, etc. No wonder dad was such a big fan of Jacobs', and indeed interviewed her for Reason in 2001! (Dad also did an epic piece on Pittsburgh eminent domain in 2000.) Nevertheless, the writing quality of Flint is only so-so, and though I care, like economics, I have to read semi-slowly in order to get the proper details to care the proper way. Somehow, as much as I want to be Dad or Jim Epstein in my outrage for the downtrodden urban man, it does not come as easily as I wish. Mainly because they're great at that sort of piece, and I am God damned lazy.
[Skimmed] Pledged: The Secret Life of Sororities by Alexandra Robbins: Another one from the bookshelf of the aforementioned friend. Flipped through and read bits here and there tonight/today. Not nearly interesting a subject to be interesting, not trashy enough to be really worth savoring. Especially not after the numerous episodes of Degrassi this household has watched in the last few weeks. It felt tame, but angsty, but not relatable angsty. Bonus: need to shame friend further for having read this instead of Hitch-22 when she received both for last year's Christmas. Other thought: Alexandra Robbins, sure, you count as an "investigative reporter" for doing this, but something about this is so rom-com that I cannot take it seriously. You just cannot be not played by Kate Hudson in the movie in my head. Ugh.
[Begun] A War of Nerves: Soldiers and Psychiatrists in the 20th Century by Ben Shepard: It's from 2003, I have read 20 pages, and I already feel like it's judging me for having a "fashionable" interest in the subject of shell-shock thanks to the amazing '90s novel Regeneration by Pat Barker. And holy hell, I need to read more fiction, eh? Nevertheless, fascinating subject. I feel like a horrible person when I say this, but it's a relief in some ways that so many people respond so poorly to warfare. Because if that doesn't fuck you up, what should? And indeed, if humans react so badly to being put in that situation, doesn't that bode well for us as a species, just a bit?
Just kidding, fuck you, James Taylor.
And fuck you, various Cuba apologists.
And fuck anyone who is more offended by Psy than Obama.
Fuck whomever makes and sells this card.
Fuck y'all for your prejudice against accents, especially Southern.
Fuck the people lame enough to worry whether they should boycott a restaurant for hiring illegal immigrants or purveyors of politically different music.
Lifetime movie fodder, also a real nightmare for people on occasion.
Maybe. But Justin Amash has still taken some heroic stands in his life, same as Rand Paul. They're both conservatives, but they're a better sort than most.
Every trivia-savvy individual who doesn't know much about psychology probably at least knows Stanley Milgram's 1961 obedience experiment and Phillip Zimbardo's 1971 Stanford Prison experiment. We also know that the conclusions of said experiments reflect very poorly on human nature; we follow orders from authoritative-sounding people, even if someone is screaming in agony, we fall easily into positions of sadistic power-tripping or cowed submission, even after a few measly days of playing at prison and guard; we're pretty bad. Obviously these experiments seem to confirm in retrospect the bloodbath that was the 20th century and the millions of people who didn't protest, and even helped, when dictators brutalized their fellow human beings with the excuse that they were inferior in race, or politics, or purity.
A few days ago The Telegraph had a brief report on new experiments that imply that human nature may be worse still than Milgram and Zimbardo's experiments suggest. Not only do humans tend to follow the orders of officials in lab coats or death's heads or what have you, but they also enjoy it, they feel like they are doing right. Even more unsettling is the detail that if orders are given too often, that undermines the feeling that the atrocities are "for the greater good" and therefore are a righteous act the person has chosen to participate in. The best jackboot is the true believer, not the person cowed into submission by an authority figure.
Maybe this isn't terribly surprising, but at the same time, the article's connection to Nazism seems somewhat forced. At the start, Nazis depended on converting people freely to their ideology  but after a few years it's not like there wasn't an implied, but very real, threat of deadly force hanging over every single German. People seem to jump all too often at the idea that the Germans were very keen on slaughtering all the Jews, and I am sure that's truer than we all wish it were  but it didn't happen in a vacuum. Yes, certainly the higher-ups in the Nazi regime, like Eichmann, were true believers, would it be any better if they weren't? Propaganda doesn't excuse the little guy participating in atrocities or ignoring them, but it makes it so much harder to say no.
But back to Milgram. A 45 minute video of the experiment can be viewed here, and it's excruciating to watch, but well worth it. In brief, the unknowing subjects are told that they are "the teacher" in a task that will help " the student" (who is in on the experiment) learn and retain word combinations. The experiment would demonstrate whether electric shocks would help the other man learn the words. Of course, the real experiment was gauging whether the subjects/"teachers" would stop "shocking" and if so, how long it would take them, based on the lab tech building up the pressure on them to continue, culminating — if they hesitated enough — in the command that "the teacher" had no choice but keep on.
Many of the "teachers" took to their task like good citizens, assuming that the guys in labcoats know what's best, even if they exhibited signs of emotional distress. More painful than the good little drones, though, is the fellow near the very end of this video who keeps protesting and hesitating the louder the fake screams become. He asks questions, he confirms that the lab techs are responsible for whatever may happen; he is so stricken, but he just keeps going anyway. You can see in his face that he knows better, but he cannot bring himself to just say no. I wonder if he is the face of the little guy, who would have been completely average, who ends up helping with mass murders.
But before that, there are two men who diminish the misanthropy-fodder that is the video: first, there's the man about 18 minutes in. He's soft spoken, he wears black glasses and a suit. He starts the experiment as he's supposed to, but as the screams grow more intense, and finally, ominously cease altogether he looks worried, and then he stops. He's not like the poor bastard later who wants to stop so badly, but keeps waiting for permission that won't come. "I think 345 is as far as I am willing to go under this condition," Glasses says, pointing to the dial on the machine that says where the "shocks" become dangerous.
Now the lab tech must build up his pressure; it is essential to continue, the experiment requires it, and finally, Glasses  "has no choice." He responds "I have a choice — I'm not going to go ahead with it."
More interesting still is the other man who stops completely — and he  does so at at the (comparably low) level of 150 (pretend) volts of  electricity. The man also has glasses, and he wears a checkered shirt. He seems more confident than the other man. He laughs, somewhat nervously, at the start (this was apparently a strangely common reaction), when the "student" first yells "ouch!". He chews on his hand a bit, even though he doesn't seem to be nearly as upset as most of the other subjects.  But as soon as the voice in the other room yells that he wants the experiment stopped and that he has a heart condition, Checkered Shirt ends it. No debate, no waffling. Nobody else, not even Glasses is that self-assured in their decision to end the thing.
Once again the pressure starts, the experiment mandates that you continue, etc., culminating in "you have no choice" but to continue.  "Yes I have a choice," says Checkered Shirt. 'Take the check back, I'm not going to hurt the guy…I refuse." And in the post-experiment interview, when a very relieved Checkered Shirt learns that it was a sham, he coolly take out a cigarette and offers one to the interviewer.
Why did he refuse to keep shocking the "student"?  "The hell with him, who the hell was he?" He asks breezily, in respect to a Mr. Williams, the lab-coated overlord who had been ordering him to push the button. "In my mind I was hurting that guy…To continue to hurt another human being, I don't believe in it."
Maybe humans aren't that great as whole, perhaps the majority are scared, cowed rabbits who turn into wolves when ordered or pressured to tear other humans apart. But no matter how dystopian things get, there are always — always  — going to be more Sophie Scholls and more Oskar Schindlers and more Corrie Ten Booms and more World War Christmas Truces, even if there are never going to be enough of them either.
If I have a religion, it's this; if the human race is Sodom and Gomorrah then we are saved every day by righteous people like Scholl, and Schindler, and, in a small way, even by Milgram's exceptions; the soft-spoken guy in glasses who finally said "I have a choice " and the brash guy in the checkered shirt who so quickly said, "I refuse."
Ads

Error, no Ad ID set! Check your syntax!